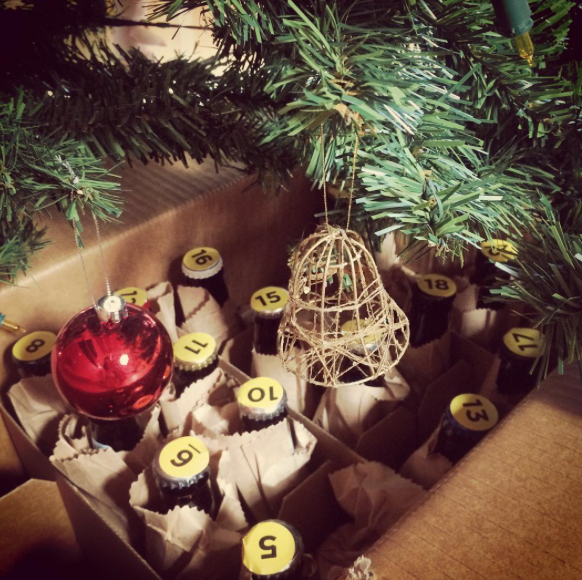 Here's the concept...
Twelve of us buy a 12-pack of beer that costs between $15-$25
​(since there was some confusion last year....
NOT two 6 packs of different beers BUY 12 of the same beer) 
At the CHAOS Christmas Party on December 8th, we'll take all the 12 packs and divide the beers up so each person gets a bottle of each.  We'll come up with a schedule of which beer to drink on which night, and we all drink a beer a day for 12 days from December 9-20 andthen share our thoughts on each one.
So we don't accidently all buy the same beer, here's a link to a Google Form to sign up and put the name of the 12-pack you're going to supply ( or put it's a surprise and we'll hope for the best ) 
https://goo.gl/forms/mF2m9a1yTan8JMVW2
Here's a link to see the responses of who and which beers - https://goo.gl/FJahQu
If we get more than 12 people to sign up we'll do 2 groups...
Let's all have the beer at the clubhouse for the party before the CHAOS Christmas party starts on Saturday, December 8th and we'll do the divvying up during the party!!!  Keep it in the 6 or 12 pack holders so we can all more easily take our beer home.
If you can't make the party just put your 12 pack upstairs next to the fridge with a 
DO NOT DRINK FOR CHAOS ADVENT CALENDAR note on it with your name