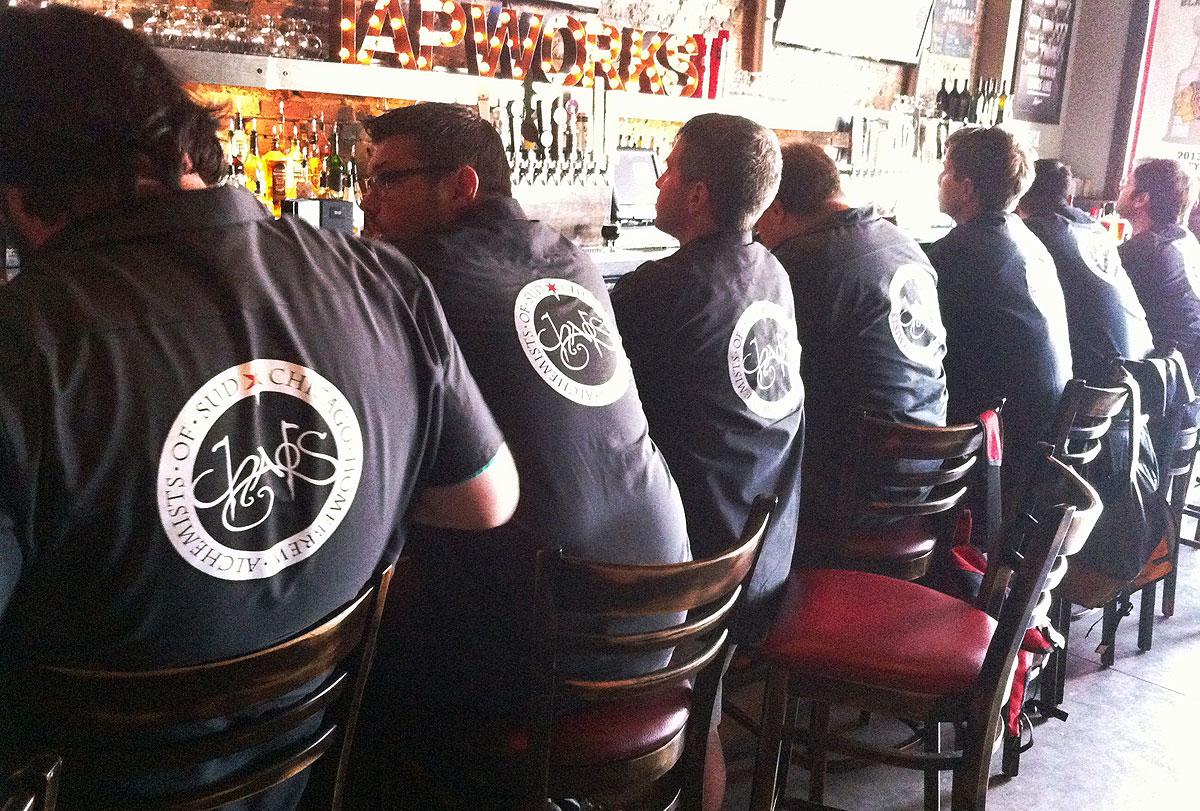 CHAOS was started in April of 2011 by home brewers Erick "Iggy" Ignaczak and David Williams who wanted a way to share brewing know-how, their passion for the hobby, and their own unique experiences. CHAOS first emerged in a basement of an artists' cooperative in Humboldt Park. The rent was cheap and our funds were non-existent.
CHAOS grew quickly and within a few months needed a larger home. In November of 2011 CHAOS moved into its next home at 1329 W. Grand Ave. in the West Town neighborhood of Chicago. There a defunct community center workshop was converted into the CHAOS community brew house: a place where CHAOS member could come at any time to learn, to socialize, to share and – most important – to brew!
Sadly, the property was sold for condos and we were forced to find another home. But, due to growth in our membership, CHAOS had already been looking to move into a larger space. After a search and evaluation of several spaces, we moved to our current home at 2417 W. Hubbard St. in August of 2013.