Hi Guys
I just wanted to gauge interest on a group bike ride to 3 Floyds from downtown. We'd meet @ Monroe harbor and head south from there (we'd be taking the LakeShore path anyways, so it's pointless to meet at the brewhouse). Meetup spot below: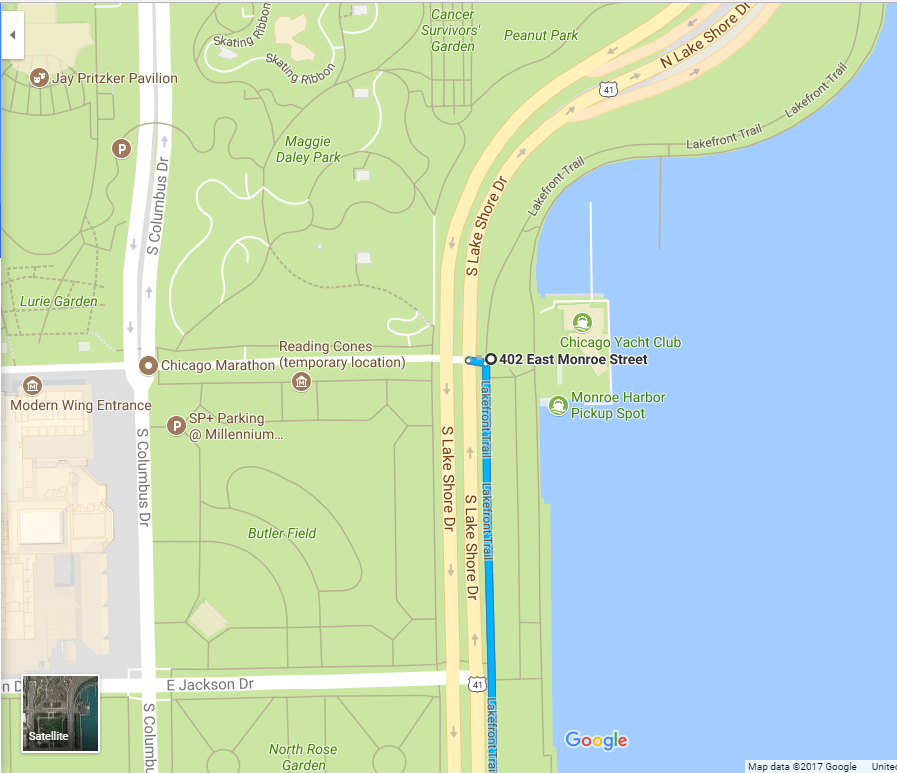 From there it would be about 28 miles south to 3 Floyds (2 hours, 26 minutes). This would be a leisurly bike ride, nothing serious. But don't kid yourself, 28 miles is no joke. I was thinking about leaving around 930-10am from the meetup spot on a Sautrday or Sunday so we'd get there around lunch time.
Here's the whole route: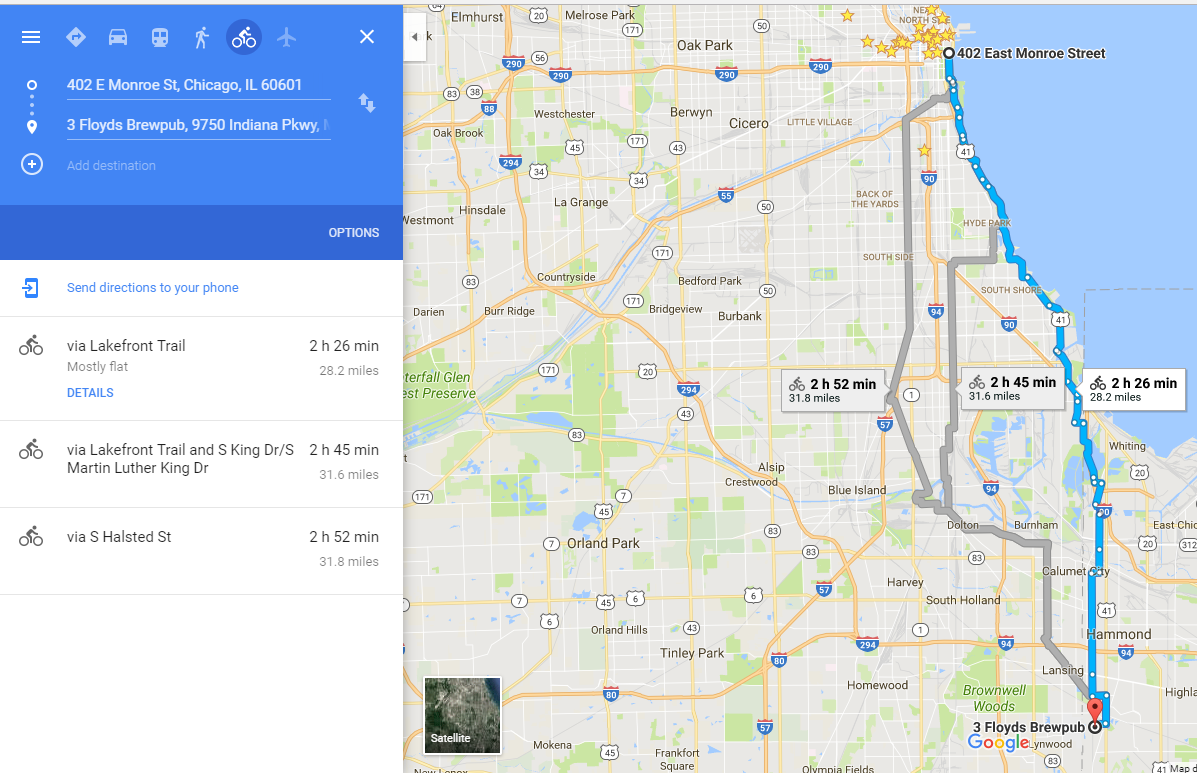 If you haven't been to 3 Floyds before, it's a cool little spot and they have good food. Afterwards I was thinking we could ride to the nearest train station (East Chicago, SouthShore line) and take it back to downtown (Millenium Station). From 3 Floyds to East Chicago is another 37 minute bike ride (7 miles, route below).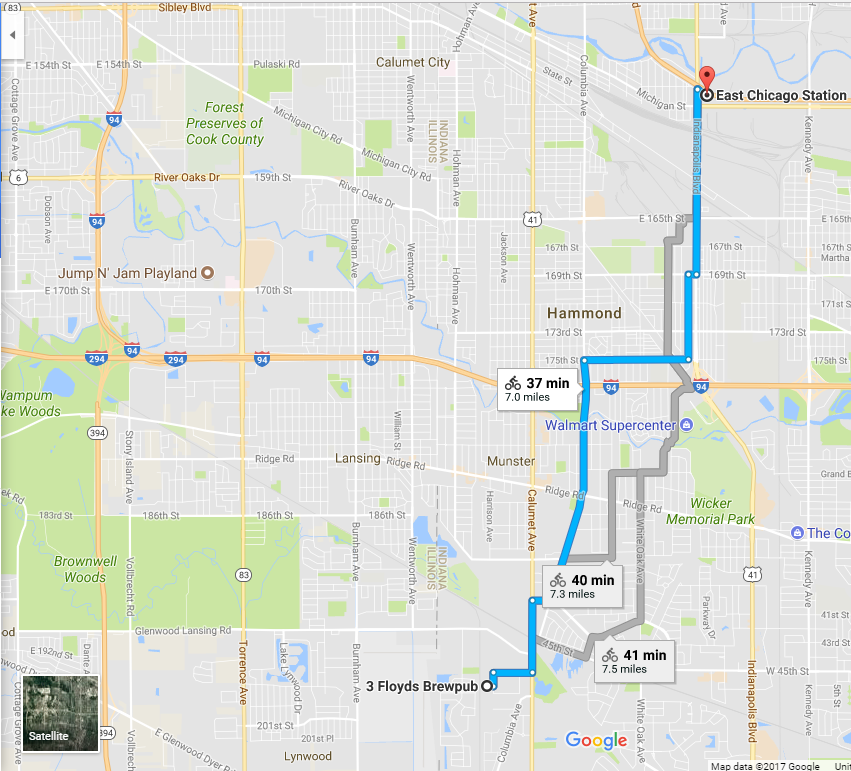 And here are the weekend train times from East Chicago to Millenium: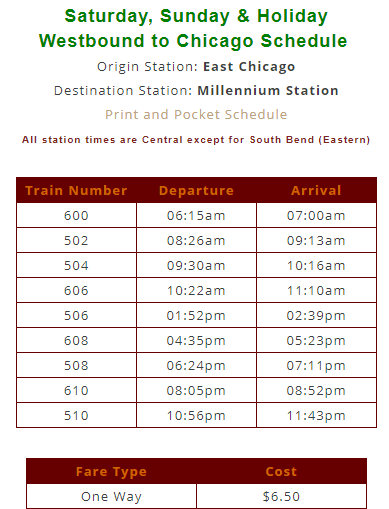 PROS: Beer, something new, get a good workout in.
CONS: Long ass ride, 37 miles total. Possible bike trouble along the way.
Let me know what you guys think!
-Brandon