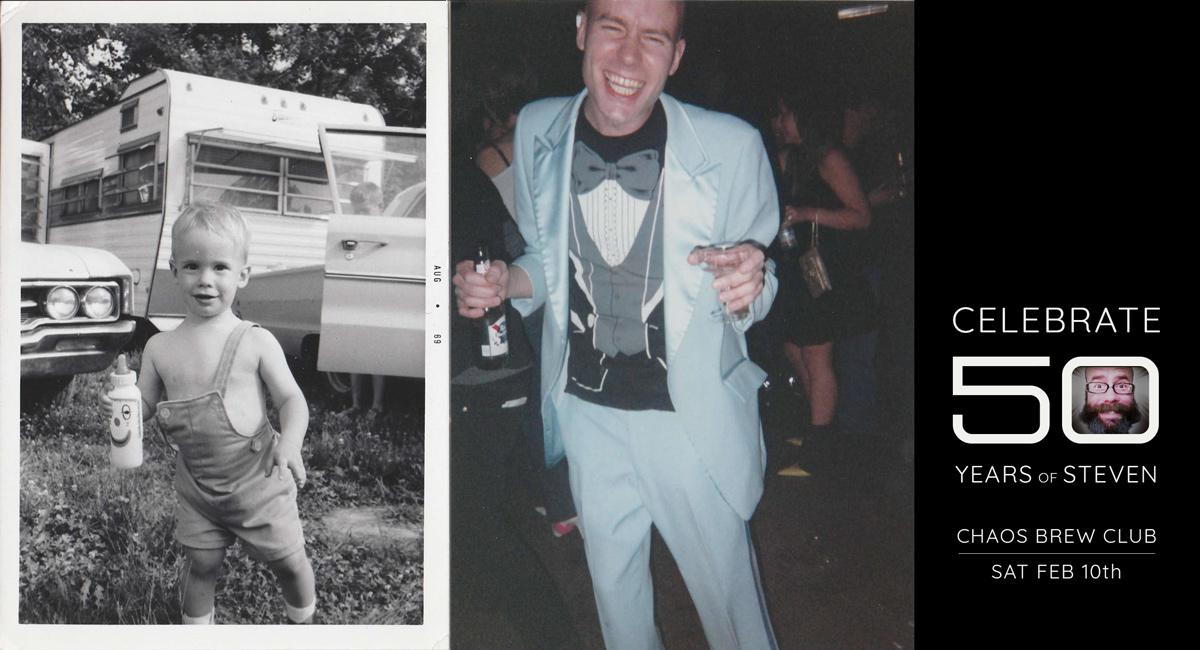 Saturday, February 10, 2018 -

8:00 PM

to

11:45 PM
Join me in celebrating my 50th birthday at CHAOS! We'll be spinning tacos and sampling my latest home brews. Beer the Band will be jamming upstairs, and we're gonna setup the brewhouse for late night karaoke.
Steven will not be drinking shots.
If it ain't home brewed, the only acceptable beer options are cans of PBR or bottles of Singha. Concessions will be made for delightful easy drinking sours, especially when accompanied by a cheese plate with nuts, fruit, and a crusty loaf of artisanal bread.
Leave your whalez at home, no bourbon barrel aged anything please.