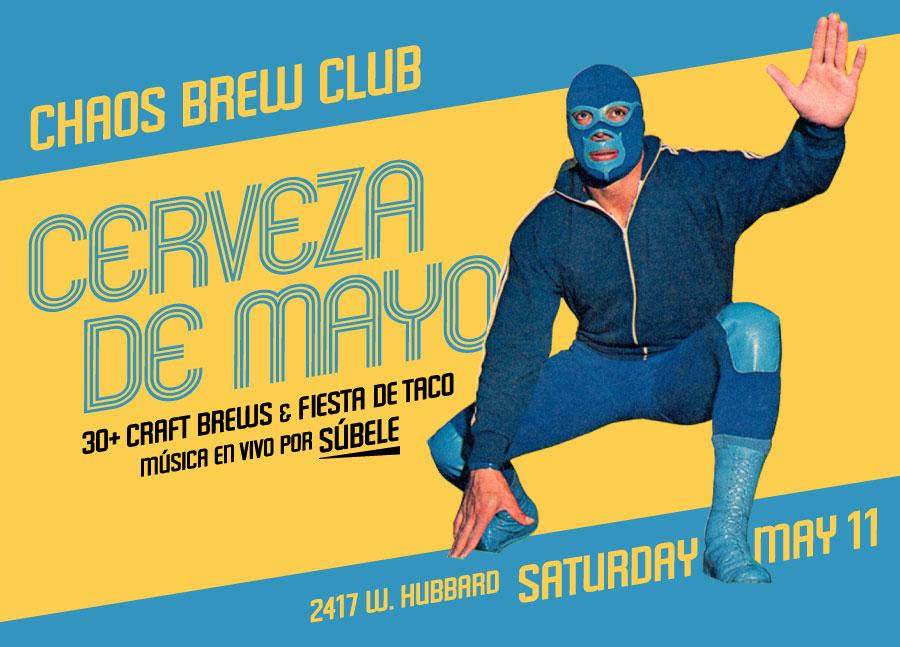 Saturday, May 11, 2019 -

5:00 PM

to

10:30 PM
Join us for our 8th annual Cerveza de Mayo on Saturday, May 11th, from 5:00pm—10:30pm. We'll be featuring CHAOS home brews and guest taps paired with a grande taco fiesta. Súbele will be playing live sets throughout the night!
Meet fellow beer geeks and check out our club brew house. We are accepting $35 trial memberships right up to party time.
Here is the full sign up sheet link for beers and volunteers. We are ready to go, so sign up now!
https://docs.google.com/spreadsheets/d/1U4YP_F3YIRnYsY5JMCFBqRM5EX3rx5uEKMfWMVbTvK8/edit#gid=1494158624
Thank you in advance for your commitment to CHAOS!
-Bill George