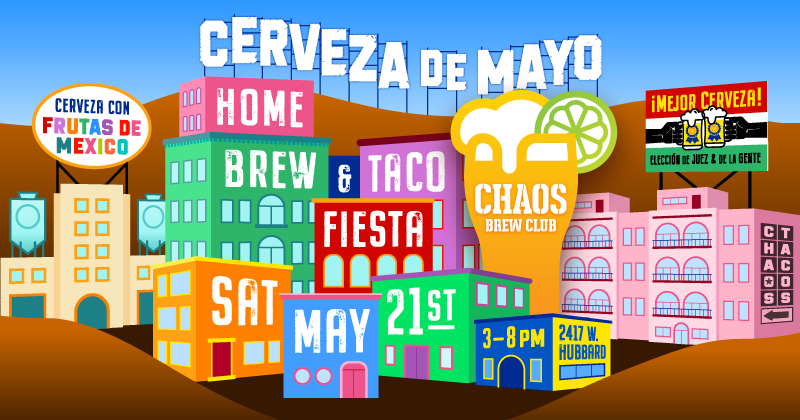 Saturday, May 21, 2022 -

3:00 PM

to

8:00 PM
 
Join us for Cerveza De Mayo 2022, our annual craft brew and taco fiesta!
Our Spring tasting event is themed to celebrate the rich culture of our neighbors to the South. As the weather warms up our tastes turn to lighter crisper ales and lagers, which pair perfectly with the deep savory and hot spicy flavors of Mexican cuisine.
The Keezer of Alchemy will have a flight of six beers infused with fruits native to Mexico, and we'll have a dozen other seasonal CHAOS brews on tap. Omega Yeast Labs and Whiner Brewery will be adding to our beer list, and Tacotlan Restaurant is donating to our taco feast. Our kitchen crew will be serving an assortment of tacos from Cochinita de Pibil to Fajita Vegetables and everything in between. 
New for 2022, we have a panel of judges that will select the best beers, and we're also allowing guests to vote for a people's choice award. Which CHAOS brewer deserves a gold medal? Cast your vote! 
Anyone can join the party by signing up for a 45 day Trial Membership, or a quarterly Friend of CHAOS subscription — Salud!