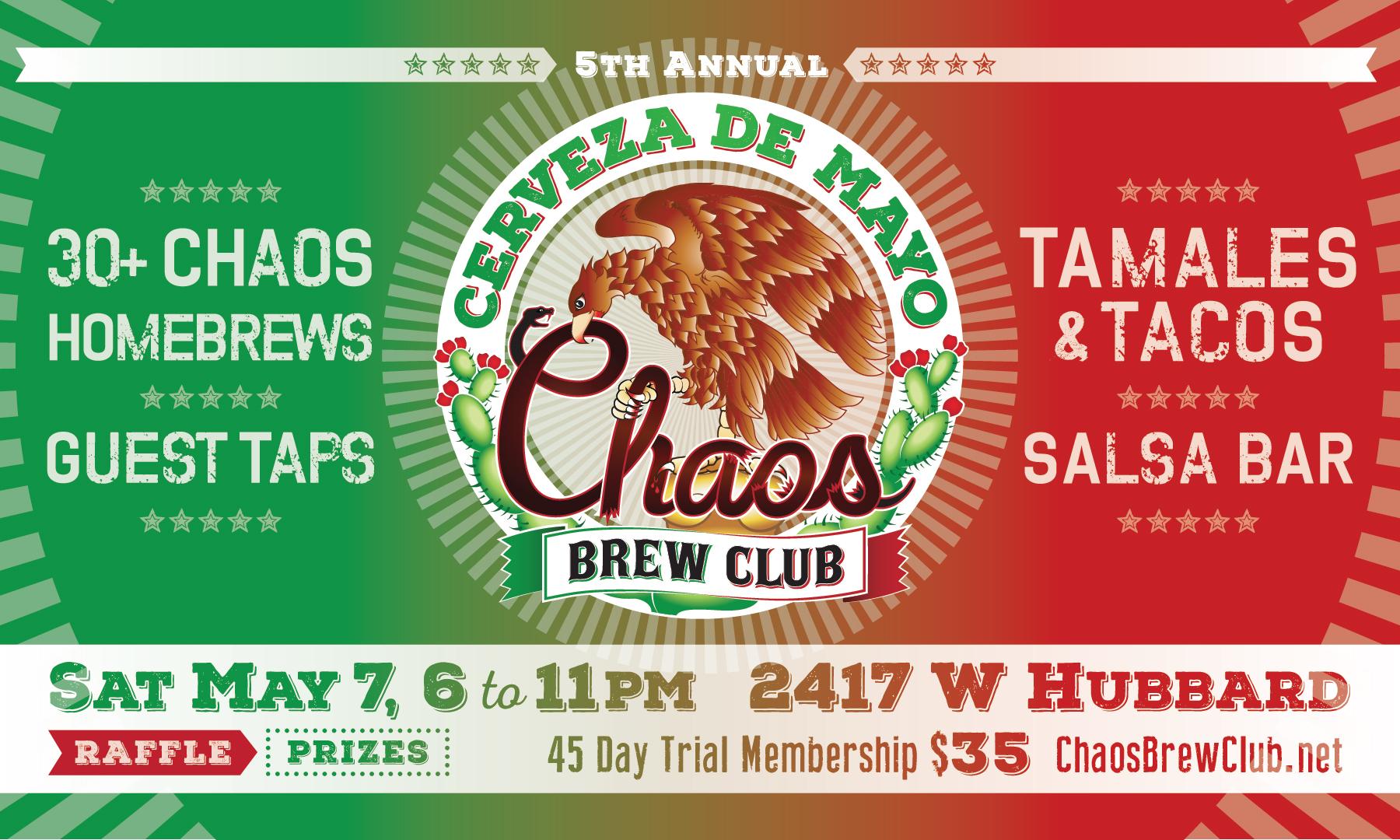 Saturday, May 7, 2016 -

6:00 PM

to

11:00 PM
It's Spring! Time to put Cerveza de Mayo on your craft beer calendar. For our 5th annual taco and home brew fiesta, we will be delivering an amazing line up of CHAOS beers, along with a few guest taps. The CHAOS Beer School Series is bringing back the ever popular Hop School, which should pair awesomely well with our hot and spicy tamale and taco bar. Mash Tun Journal will be selling copies of their latest issue featuring CHAOS brewers that have gone pro, and raffle prizes will bestow a little brew magik for a few lucky winners.
Join us! A 45 day Trial Membership will get you into the party and give you a chance to try brewing at the club brew house (learn more).