Saturday, April 5, 2014 -

12:30 PM

to

7:30 PM

Learn to Brew All-Grain:  Hop School
Join CHAOS on Saturday the 5th of April for an educational class on brewing all-grain beer.  The class will be taught by CHAOS members, and led by David Williams.  The class will cover the essentials for making beer using the all-grain brewing method.   The class will be held at CHAOS's community brew house, located at 2417 W. Hubbard St.  Class will run roughly 7 hours, starting at 12:30 pm and wrapping up around 7:30 pm.
Students will be paired with one of four teachers for a hands-on experience brewing 5 gallons of an all-grain India Pale Ale.  The entire class will use the same grains and method for mashing and sparing (all of which will be explained in detail).  This will produce the same base to start the boil.  Each of the four groups will then be assigned a different hop to use in the boil.  This will allow students to not only learn how to brew all-grain, but to experience what different varietals of hops can contribute to a beer both in bitterness and aroma.  Each group's beer will ferment at the same temperature in CHAOS's climate controlled fermentation room.
Once all four beers are done fermenting, the class will be invited back to our quarterly member appreciation party (Cerveza de Mayo, Saturday may 3rd from 6 pm – 11 pm) where they will be able to try each of their beers on tap.   In addition to the beer brewed in class, students will be able to try the latest of CHAOS member's homebrews as well as some local partner breweries.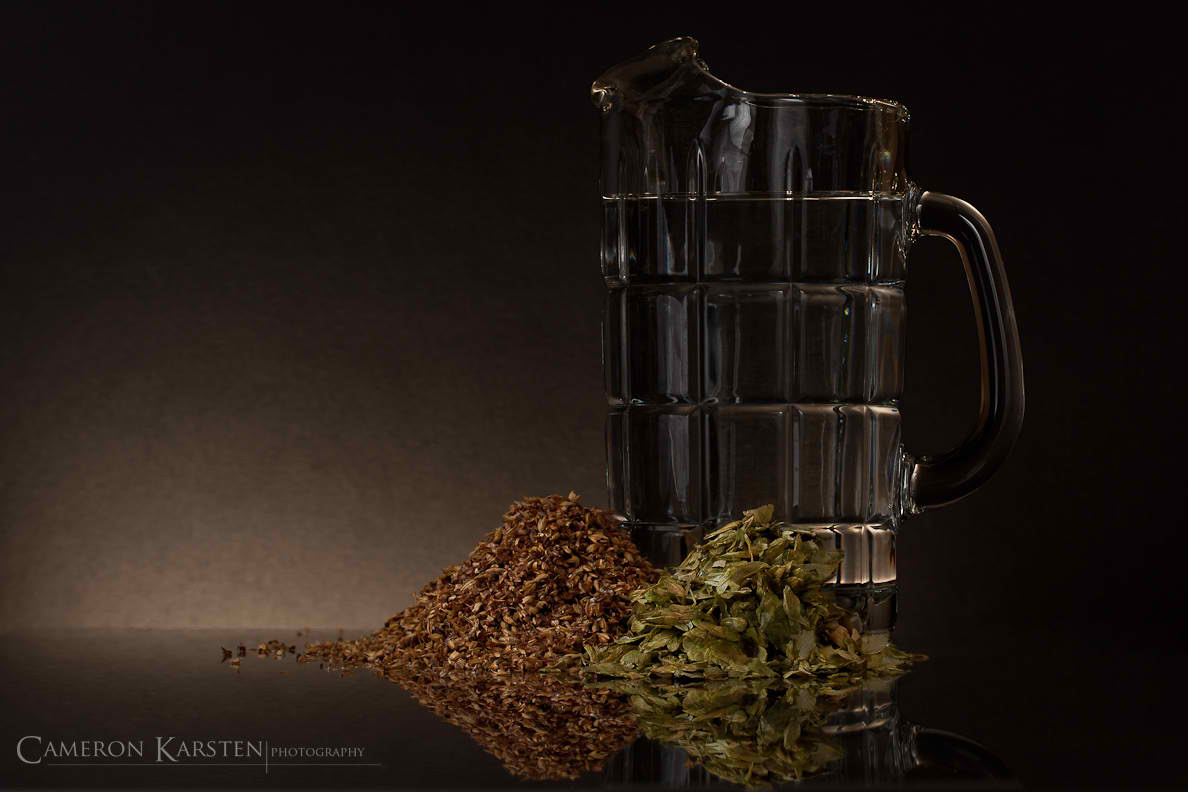 How do I sign up for this Class?
If you are a CHAOS member with one of the paid membership levels (Brewer, Apprentice, and Friend) you are all set – this education class is part of your membership.  Just sign up by clicking the "I Will Attend" link towards the bottom of this page.
Not a member? Not a problem – sign up for our Trial membership – It's good for 60 days and allows you access to the club for brewing, seasonal membership appreciation events, classes (this one!), and workshops right up until the 60th day.  Once your trial expires, you can sign up for one of our membership tiers or say goodbye for good.  Once you're signed up, click the "I will attend" link towards on this page.
Will I get to take any beer home?
Not for this class.  But, we will be inviting you back to drink your beer + other CHAOS member brews at our member appreciation party on May 3rd.  If you signed up for a trial membership for the class, it will still be active for the party – getting you access to one of the best events of the year.  Learn how to brew and then party with us!
Will there be any food at the All-Grain class?
The Class starts just after lunch time.  Please try and arrange to grab some food before class.  Class will run into the evening, finishing up around 7:30 pm.  However, feel free to bring some snack or even some adult beverages to share.
What Should I wear?
Dress comfortably.  There are no real requirements or restrictions on what you can and cannot wear.  Oh…but it's probably best to avoid open toed shoes.  We are working with boiling liquids here.
Will I get to actually make some beer? Or is this just some guy and a PowerPoint presentation?
The class will be a hands-on brewing experience.  The class will be led by an instructor, but each group will have an additional teaching assistance to help guide students through the process, step-by-step.  You'll be making the beer; we will be making sure it turns out tasty.
What will we be brewing?
We will be brewing four different batches of beer.  All four batches will be IPA's…but each group will use a different hop varietal.  This will be part of the "Hop School" series of beers served at our member appreciation party.  Not only will you be learning how to brew, but you will be able to try different hop variations of the same beer recipe.  This should help give you an idea of what each hop can potentially contribute to a recipe.
What hop varietals and grain will we be using?
We will be using a simple grain bill, mainly base malt and a dash of specialty malt, for four batches.  Each of the four batches of beer will utilize one of the following hops:  Amarillo, Citra, Bavarian Mandarina, and Heull Mellon.
Will I need to purchase any ingredients or bring anything?
Nope.  CHAOS has all of the necessary equipment to brew at its Community Brewhouse.  As for ingredients, CHAOS will be supplying the raw materials for class…as the four beers made in class will be served at the member appreciation party.  All you need to bring is yourself and maybe a snack/beverage.