Saturday, November 5, 2016 -

10:00 AM

to

6:00 PM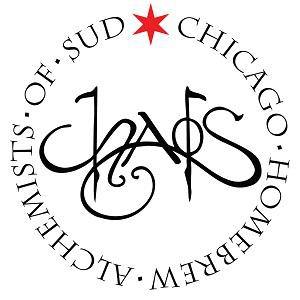 CHAOS Brew Club Hosts
Learn to Homebrew Day Event on November 5, 2016
                                                                                  
Chicago–On November 5, CHAOS Brew Club is hosting an
American Homebrewers Association (AHA) Learn to Homebrew Day event. The event, which is free and open to the public, will be held at 10:00 AM to 6:00 PM
Organized by the AHA, Learn to Homebrew Day is an opportunity for homebrewers to draft their non-brewer friends and family to learn how to make beer at home. Hundreds of fun, educational events are held at homes, breweries, shops and clubs all over the world.
CHAOS Brew Club  is happy to invite anyone interested in homebrewing to stop by from 10:00 AM to 6:00 PM on Saturday, November 5, 2016 to join the fun! Come learn the basics of brewing, meet some cool people, and enjoy some homebrews!
CHAOS Brew Club
2417 W Hubbard
Chicago, IL 60612
https://www.chaosbrewclub.net/
"It's never been a better time to be a homebrewer. And for anyone who loves beer and has never tried homebrewing before, it's really easy to get started," said Gary Glass, director, American Homebrewers Association. "We're excited to see thousands of people around the world participating in AHA Learn to Homebrew Day, taking part in the most gratifying, delicious activity of all time."
Homebrewing had an estimated economic impact of $1.225 billion and created 11,672 jobs in the U.S. in 2015. An AHA survey from the same year found that 41 percent of regular craft beer drinkers who don't already homebrew express a strong interest in taking up homebrewing. Now's the time to get started.
Learn to Homebrew Day was started in 1999 by the AHA to promote homebrewing education in America. For more information, please visit the Events section of HomebrewersAssociation.org or HomebrewersAssociation.org./pages/events/learn-to-homebrew-day.
###