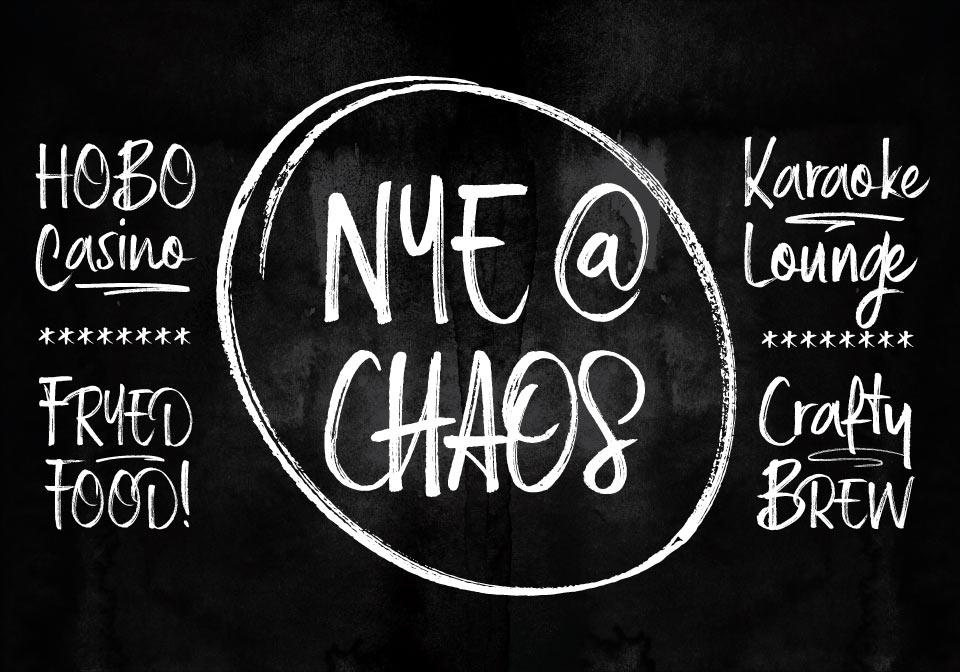 Tuesday, December 31, 2019 - 7:00 PM

to

Wednesday, January 1, 2020 - 1:00 AM
Hobo Spaceship and CHAOS are teaming up to throw a New Years Eve party! We'll have a green screen karaoke lounge setup in the front bar, a deep fryer of awesome serving up tasty treats in the brewhouse, and you can pop upstairs to try your luck out with dice and card games.
There will be a few homebrews to sample, and everyone is encouraged to bring some tasty suds to share.