Hey Brewsters, with new Alchemists recently named, it is time to order new CHAOS work shirts and patches. The shirts have a CHAOS logo silkscreened on the back, and we have patches for the front. Here is a sample of what you get (image below).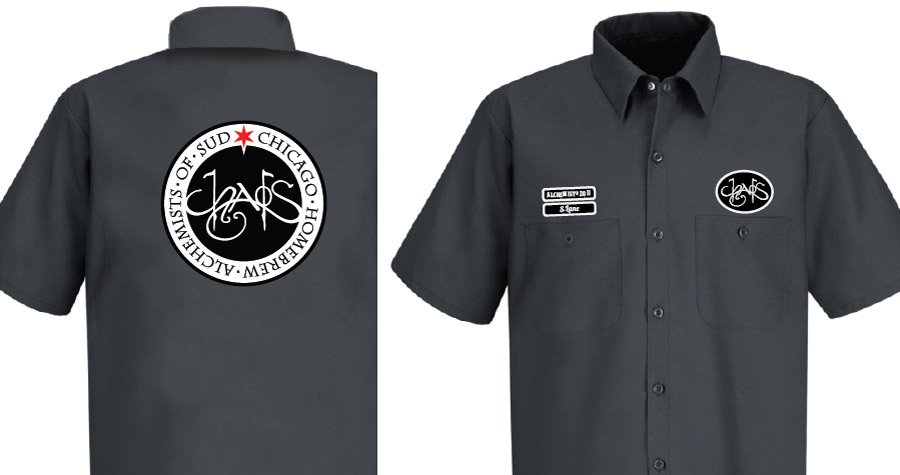 Alchemists get a free shirt for all the extra volunteer work they do, but anyone can order a CHAOS work shirt, the price is around $30 with the shirt and patches included.
I need to contact vendors to get exact pricing, please add your name and info on the speadsheet (link below):
https://docs.google.com/spreadsheets/d/1A0z7fBNmht7DeFrpjZPthz4DY3oS6tG8...