The summer solstice, the longest day of the year, is coming up on June 24th.  We've been celebrating this holiday in our family since the four of us experienced it together in Sweden.  We claim this heritage and tradition, the Midsommar, from Nancy's family and have found it meaningful for us. 
This year, for the Midsommar, our latest IPA will just be ready to drink and we call it Midnattssol.  I hadn't done a label for a while, so put this together tonight.  Midnattssol is named for the midnight sun in Sweden - and we'll be drinking this on the longest day of the summer.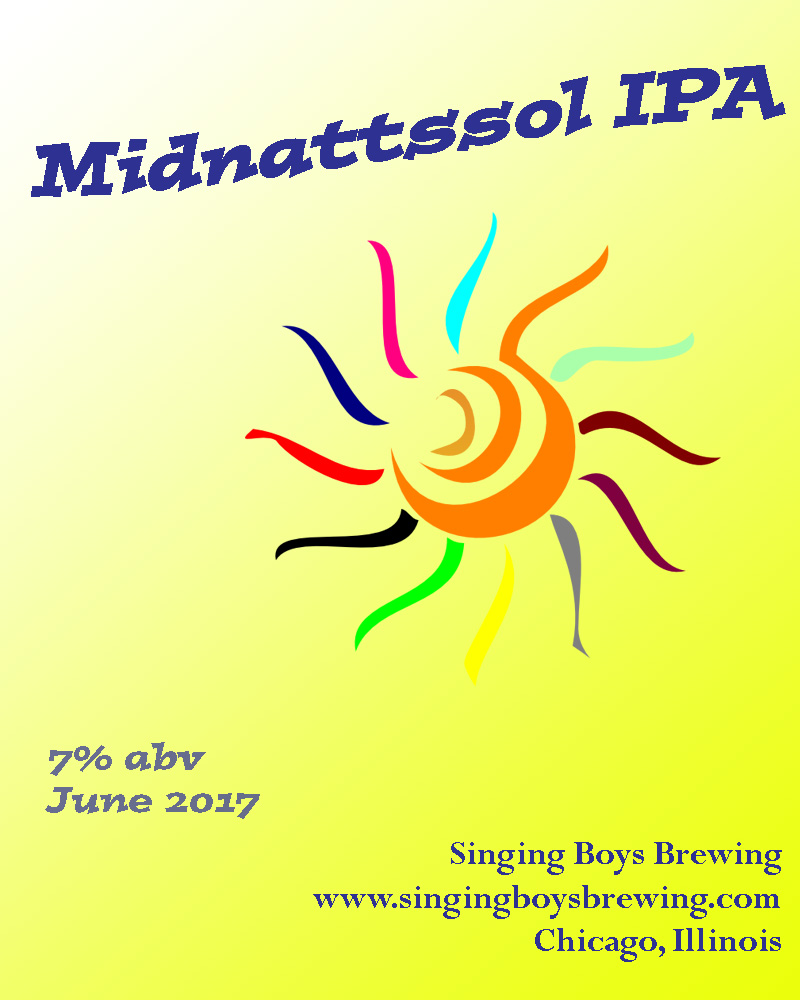 This IPA features American hops in a combination I like very much - Chinook, Centennial, Amarillo and Citra.  Hugh and I used a healthy dose of hops, nine ounces - six in the boil and three in dry hopping.  The grain bill features Maris Otter and Vienna malts with just a touch, four ounces, of caramel malt.  On the bigger side for the style, it started at 1.068 original gravity and finished at 1.012 for an abv around 7%.  With a prominent bitterness (70 IBUs) and aroma and flavor full of citrus, this is one of my favorite beers.